by Brian Shilhavy
Editor, Health Impact News
The surge in "sudden deaths" now being reported on a daily basis has apparently begun in children under the age of 12, as children between the ages of 5 and 11 were recently approved for injections by the Pfizer COVID-19 shots.
Unless a grieving parent works up enough courage to admit they made a mistake in letting their child get one of these bioweapon shots, and is willing to face the backlash that will certainly come from those in the Vaccine Cult, which will probably include their own family members, do not expect the media to even mention the COVID-19 "vaccination status" of these sudden deaths.
Tragically, the two unexpected deaths of these children that we are reporting on today both happened on Thanksgiving Day last week.
11-year-old Juliana Rechten, of Matawan, New Jersey, passed away suddenly on Thanksgiving Day, November 25, 2021, according to her obituary.
Like many other sudden deaths being reported right now, Juliana was apparently athletic.
Juliana Rechten, 11, of Matawan, New Jersey, passed away suddenly on November 25, 2021. She was born on January 11, 2010 in Long Branch, New Jersey, and has spent her childhood growing up in Hazlet and Matawan. Juliana was a 6th grade student at Matawan Aberdeen Middle School. Juliana was a beautiful, vibrant young girl. She loved huskies, and especially adored her beloved dogs, Stasia and Blu. Juliana also enjoyed playing basketball and was planning on trying out for her school basketball team next school year. (Source.)
She reportedly died in her sleep, and the cause of her death "was not made known to the public."
Juliana Rechten Death, Cause Of Death – Juliana Rechten age 11 has passed away peacefully on Thanksgiving morning  Thursday, November 25, 2021. Justine Marie Shuey announced the passing of Juliana Rechten on her Facebook page. Juliana's cause of death was not made known to the public.

"Thanksgiving morning Juliana Rechton, a bright, beautiful, healthy 11 year old didn't wake up. It seems she passed away peacefully in her sleep. I've known her father since I was even younger than that and I can't even imagine what her family is going through right now. A GoFundMe has been started to raise funds for funeral expenses. Please donate if you can, share if you can't." Justine Marie Shuey posted on her Facebook page. (Source.)
Destiny Gibson, a 9-year-old girl from Rhode Island, died "unexpectedly" on Thanksgiving Day due to a severe asthma attack.
Community mourns sudden death of Doran student – by Audrey Cooney, The Herald News

A local family and their community are left mourning after a beloved young girl died unexpectedly last week.

"There are no words for the pain within our family at this time," Erica Gibson said about her niece, Destiny Gibson. "Destiny was an outgoing child filled with love and light that she shared with everyone she comes in contact with."

Destiny, 9 years old and a third grade student at John J. Doran Community School, suffered a severe asthma attack and died at her family's Fall River home on Thanksgiving.

Eric Bradley, Doran's principal, said on Monday they had extra counselors from across the Fall River school district on hand at the school to speak with students who needed support. Other administrative staff worked at Doran to free up more counselors from things like lunch and recess duty.

He said that, especially because students attend Doran from kindergarten through eighth grade, the school feels like a real family and has been hit hard by the sudden loss of a student.

 "We definitely recognize that there's no one correct way to manage grief. We've been really trying to let kids feel how they need to feel and have the adults here for them so they can feel heard and safe and remind them they're going to be okay," he said. (Full article.)
There is no mention of her having any previous issues with asthma, and she too appeared to be athletic based on what her family wrote on their GoFundMe page for her.
Hi, my name is Erica Gibson (Auntie Erica). I am fundraising for the family of my 9 year old niece Destiny Gibson.

On Thanksgiving morning, while preparing and excited to spend family time together, Destiny began screaming in panic for her mother Tiffany.

She was mounting a devastating Staticus Asthmaticus attack and informed her mother immediately to call 911. Desperately performing CPR on her own child while waiting for the EMS, Destiny lost all blood flow and oxygen and passed out.

With no pulse, she was pronounced dead upon arrival by EMS. She was intubated and transported to our local emergency room and then to Hasbro Children's Hospital in Providence, RI.

She has been sustained on life support and physicians have desperately searched for any brain activity. With no evidence found after thorough examinations Destiny has joined our deceased loved ones in heaven.

Destiny was an outgoing child filled with love and light that she shared with everyone she comes in contact with. She loved soccer and Karate, playing with her friends and cousins and enjoying life to the fullest. There are no words for the pain within our family at this time.

This family is God loving and we are struggling to grasp why this precious angel is being taken into Gods arms so early and young. (Full article.)
Without confirmation from the families that these two young girls had received a dose of the Pfizer shots, we have no way of knowing if the shots were involved in their deaths.
But sudden, unexplained, deaths in this age group are extremely rare, and this continues a trend of young people, especially those involved in athletics, suddenly dying, usually due to some issue with their heart, as myocarditis and pericarditis are known side effects of the COVID-19 shots.
And while the families of these children are apparently not revealing the vaccination status of these young girls who just died, here are some testimonies from parents who did.
This is on our Bitchute channel. Share this video far and wide, because these voices are NOT being heard in the pharma-owned corporate media.
Comment on this article at HealthImpactNews.com.
See Also: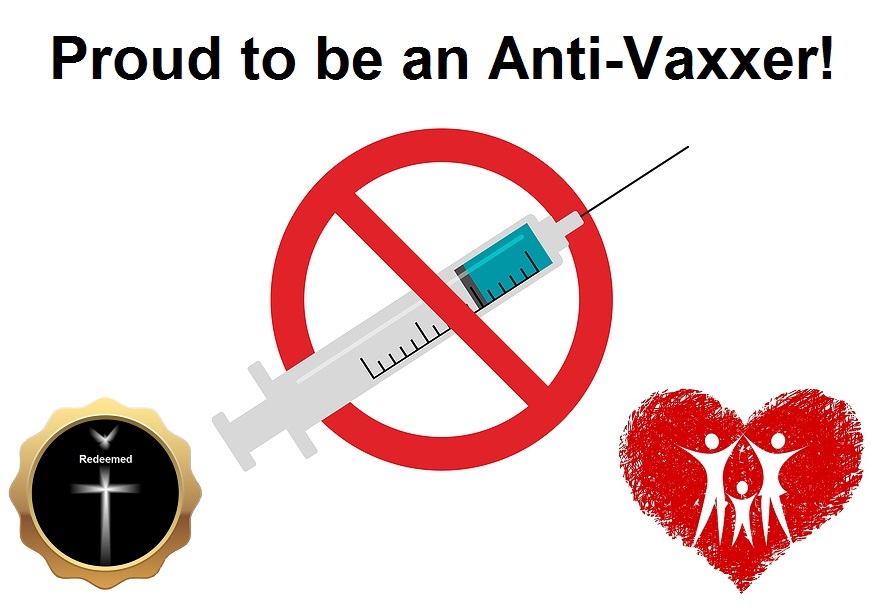 COVID-19 "Vaccine" Casualties List