by Brian Shilhavy
Editor, Health Impact News
The Alternative Media is gushing over all the "wonderful speakers" that appeared in Washington D.C. yesterday at the Defeat the Mandates "protest."
Fox News covered the event, as they identified the leader of the event as Will Witt, and interviewed him just before the event began on Sunday.
"You're going to hear a lot of people talk about on the left say this is a big, anti-vax rally — it's people coming in to deny science," march organizer Will Witt, an author and political commentator for nonprofit PragerU, told Fox News Digital, "but this march is about the mandate, and this march is about the Draconian measures that we're seeing all across this country right now, especially in places like D.C., New York City, Los Angeles, San Francisco."

Witt said 90% of speakers at the march are vaccinated. (Emphasis added. Source.)
We covered the event also more than a week before it started, exposing who the leaders were, where some of the funding was coming from, and the fact that they are all pro-vaccine. See:
So other than rousing speeches that fired up their supporter base and their opposition to "COVID-19 Vaccine Mandates," and not necessarily the vaccines themselves, what exactly did this "protest" in Washington D.C. accomplish?
Washington D.C. is one of a handful of places in the nation right now where children as young as 12 years old can receive a COVID-19 injection without the approval of their parents. (Source.)
So as these superstar doctors and other pro-vaccine speakers addressed crowds that were reported to be in the tens of thousands of people, nearby there were scores of vaccination clinics at schools, churches, pop-up clinics, and retail pharmacy stores where children are being abused and being injected with a bioweapon shot that could kill them.
If these speakers are so concerned about these shots being injected into children, as some of them claim, would it not have been far better to go to these places where children are being abused, and protest there, seeking to educate parents on the dangers of the shots they are allowing to be injected into their children??
I am absolutely amazed, and furious, that people who claim to be believers in Jesus Christ, can continue to just allow this child abuse and attempted murder of young children continue to happen in this country, and in many cases right in the Christian Churches!
If there were 20,000 people at this "protest" in Washington D.C., just how many schools, churches, and other vaccine clinics do you think they could have shut down for the day by simply gathering there, and sitting down in front of the doors through non-violent resistance, making it difficult for people to enter the clinics?
This is exactly what happened in this country back in the late 1980s and early 1990s with the Pro-life movement called "Operation Rescue."
The name of this movement was taken from Proverbs 24:11-12:
Rescue those being led away to death; hold back those staggering toward slaughter. If you say, "But we knew nothing about this," does not he who weighs the heart perceive it? Does not he who guards your life know it? Will he not repay each person according to what he has done? (Proverbs 24:11-12)
They targeted late-term abortion clinics with non-violent resistance by putting their bodies between the unborn child and the murderers inside the clinics, and when law enforcement came and ordered them to move, they resisted. Once law enforcement grabbed them, they were trained to allow their body to go limp, so that it would take two to three officers to remove one protester.
They were led by clergy from mostly Christian churches, but leaders from all religions got involved. They were the minority in their religious communities, for sure, but their courage and willingness to be arrested and abused by the police quickly drew the attention of the entire country.
Here is a short documentary (under 30 minutes) that shows how the protesters, called "rescuers," were abused by the police, and targeted by the corrupt judiciary for their non-compliance.
Here is a short compilation from a local TV station in Wichita, Kansas, where in the summer of 1991 they were the national focus of the Rescue movement, resulting in tens of thousands of people being arrested.
When you watch these two videos, you will learn what a REAL protest looks like.
I was personally involved in the Rescue movement in the summer of 1991, in Milwaukee, Wisconsin. My second son had just been born in the Philippines, and I had secured a contract to teach English at a university in Saudi Arabia, but had to return to the U.S. to secure my visa to begin teaching in the Fall.
So while waiting to start my contract in Saudi Arabia, I got involved in the Rescue movement in Milwaukee.
The day before the big "Rescue," which was scheduled on a Saturday, that Friday night we all met in the downtown Milwaukee auditorium in what was called a "Concert of Prayer."
Joe Foreman, who was a leader of the National Operation Rescue Movement was there that weekend, along with local pastors such as Matt Trewhella.
That Friday night "concert of prayer," to this day, is one of the highlights of my life. There were about 10,000 people gathered, and we literally wept over our sins in allowing our country to become so evil, and allowing the murder of innocent children while we stood by and did nothing.
We had high hopes that we would have a tremendous impact on shutting down clinics who were murdering unborn children, many of them in their third trimester.
The next day, Saturday, 500 of us were arrested at one the main clinics murdering unborn children in late stage pregnancies, as we shut down the clinic for the day.
The Milwaukee police were simply overwhelmed, when they saw 500 of us sitting down on the ground in front of the clinic. They had to call in their police cadets who were still training at the academy, as they simply did not have enough officers to haul us all away.
I remember seeing them bus in all these very young police cadets on a school bus, and the look of pure horror on their faces when they saw the crowd of people, who were mostly middle class average people all singing hymns and worshiping. These people could have been their fathers and mothers, their neighbors, their fellow church members, and they were brought in to arrest them and bring them to jail.
When they brought in the first paddy wagon to begin hauling us away, one of the team leaders whispered to me and a few others to jump up and then rush over and lay down in front of the full paddy wagon that was just about to pull away, so that we could slow their progress.
Unfortunately, I was the closest one to a police officer nearby, and he singled me out and grabbed me by my throat, and threw me to the ground violently, and then kicked me, shouting at me: "What do you think this is, a game!!!" – to which I replied softly from the ground, "No sir, this is no game. They are murdering babies inside there."
Two other police officers came over and the three of them lifted me off the ground and put me on the school bus, where later we were taken to one of the Milwaukee police precincts where we were arrested.
Now, 30 years later, instead of the churches and other religious communities coming out to try and rescue helpless children being led to the slaughter on the altar of the Vaccine Cult, they are actually offering them up to Molech right in their churches and religious institutions.
But even during the Rescue Movement, those Christians and other religious people who participated in rescuing children were by far the minority, proving that it does NOT take a majority to start a movement, a movement where there is REAL protesting, and where people are not afraid to be arrested or abused by the police, in an effort to save the lives of helpless children. Many of those late-term abortion killing centers were shut down due to lack of business, as the Rescue Movement exposed the horrors of what was happening inside of them.
Will we ever see something like that in America again?? Or will people keep looking to their pro-pharma, pro-vaccine, superstar doctors to lead them, with words spoken at a podium dressed in their suits and ties, as the innocent are slaughtered literally right next door to them?
Related:
Comment on this article at HealthImpactNews.com.
See Also: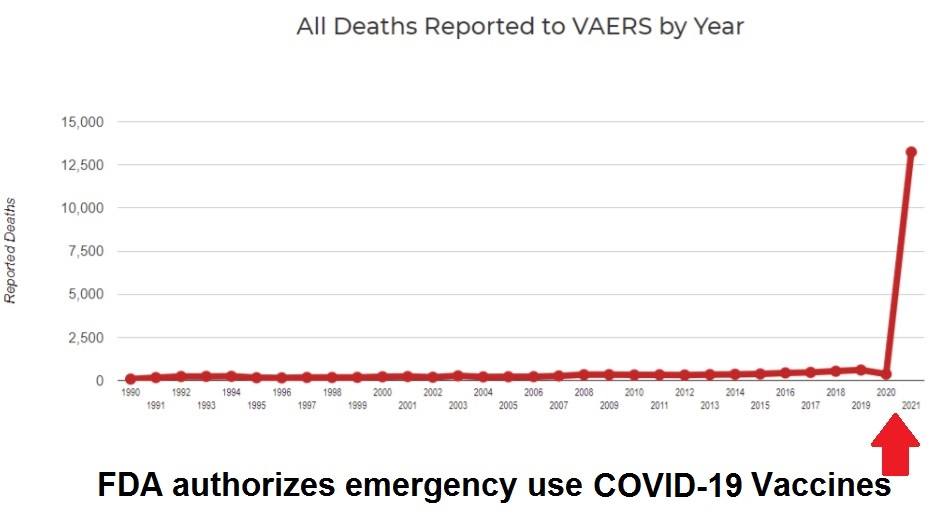 COVID-19 "Vaccine" Casualties List