by Brian Shilhavy
Editor, Health Impact News
Fierce Pharma reported yesterday that Moderna is seeking approval for their COVID-19 mRNA vaccine to be injected into children under the age of 6, from both the U.S. FDA and the European EMA. They are also asking the FDA to approve their vaccine for children between the ages of 6 and 11.
Moderna has new data backing the use of its COVID-19 vaccine Spikevax at a low dose in the youngest children under the age of 6, and it's moving forward with global regulatory submissions.

Moderna will ask the FDA and the European Medicines Agency (EMA) "in the coming weeks" to authorize Spikevax for children 6 months to under 6 years of age, the company said Wednesday. Simultaneously, Moderna has started a delayed FDA filing for emergency use authorization of the mRNA vaccine in children ages 6 to 11, CEO Stéphane Bancel said in a statement. (Source.)
Using government official statistics, children in this age group have almost a zero percent chance of dying from COVID-19, as we have previously shown in numerous articles.
And yet, the U.S. Vaccine Adverse Events Reporting System (VAERS) is reporting almost 45,000 injuries and deaths in this age group following COVID-19 vaccines, and we know that this is severely under-reported. (Source.)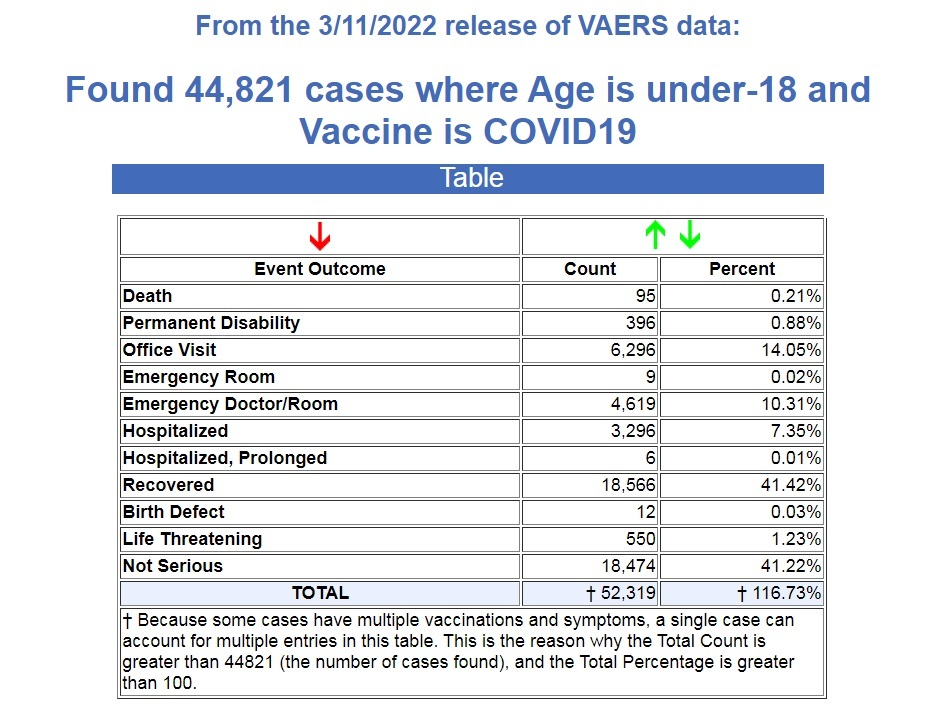 Also, the CDC recently removed nearly a quarter of the deaths it was previously reporting for children under the age of 18 related to COVID-19.
The Centers for Disease Control and Prevention (CDC) has removed tens of thousands of deaths linked to COVID-19, including nearly a quarter of deaths it had listed in those under 18 years old.

The health agency quietly made the change on its data tracker website on March 15.

"Data on deaths were adjusted after resolving a coding logic error. This resulted in decreased death counts across all demographic categories," the CDC says on the site.

The CDC relies on states and other jurisdictions to report COVID-19 deaths and acknowledges on its website that the data is not complete.

But the statistics are often cited by doctors and others when pushing for COVID-19 vaccination, including figures who believe virtually all children should be vaccinated. Dr. Rochelle Walensky, the CDC's director, cited the tracker's death total in November 2021 while pushing for an expert panel to advise her agency to recommend vaccination for all children 5- to 11-years-old.

Before the change, the CDC listed 1,755 children as dying from COVID-19 along with approximately 851,000 others, according to Kelley Krohnert, a Georgia resident who has been tracking the updates.

The update saw the CDC cut 416 deaths among children and over 71,000 elsewhere, arriving at a total of just under 780,000.

The agency declined to provide a comment by deadline. (Source.)
This begs the question then as to why the FDA would even consider a COVID-19 shot for this age group (I think we all know the answer to that question), and why parents would take the risk of injuring or killing their child with one of these experimental shots?
This is simply the same demonic spirit we have seen throughout history that moves people to sacrifice their children to "gods" like Molech and Baal in ancient times, and is now being manifest in "modern" culture through the vaccine cult.
Here are a few tragic stories that have been posted to Telegram within the past few days of parents who sacrificed their children to the vaccine gods and now have either a dead child that they have to bury, or one disabled for the rest of their life.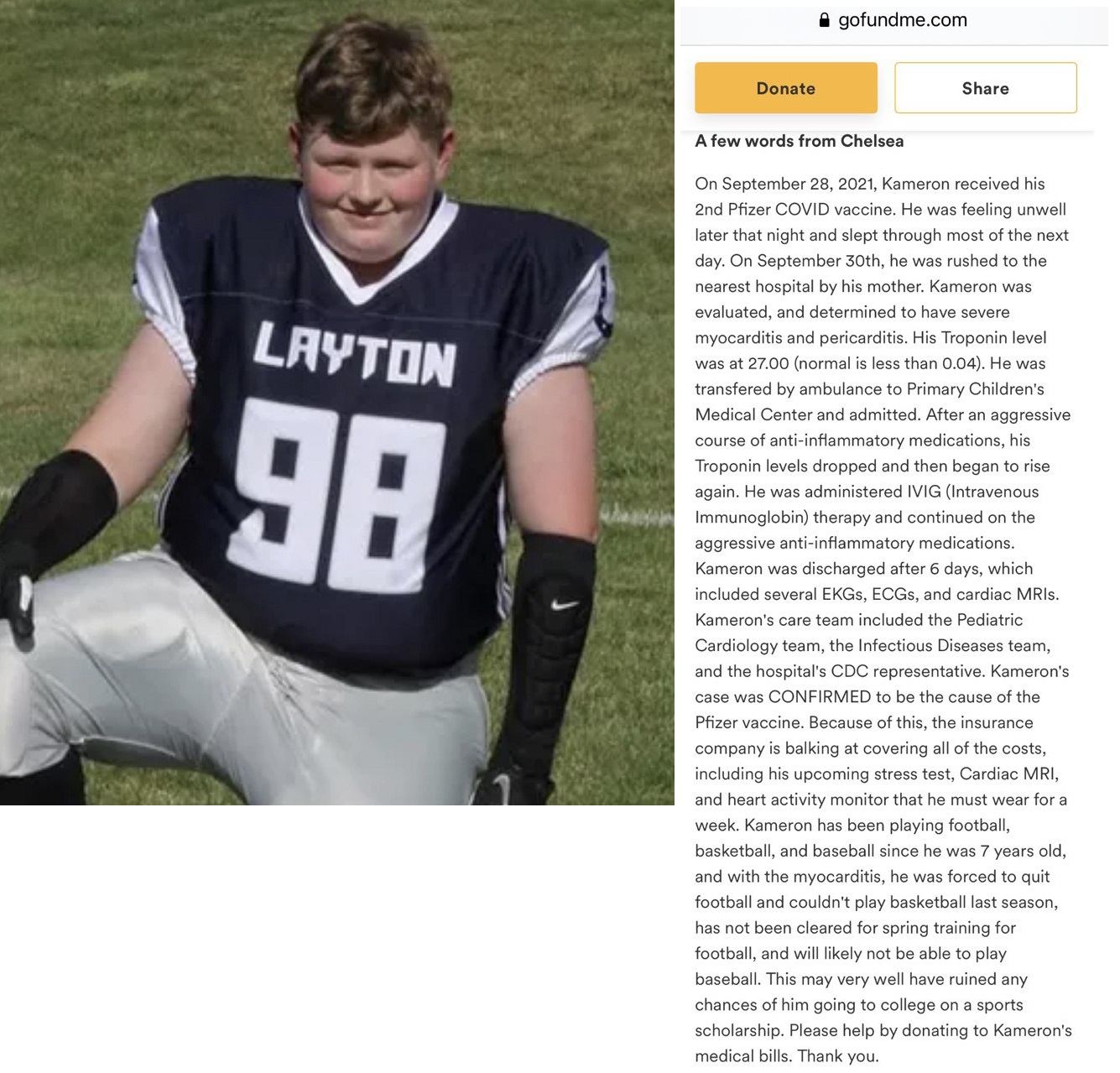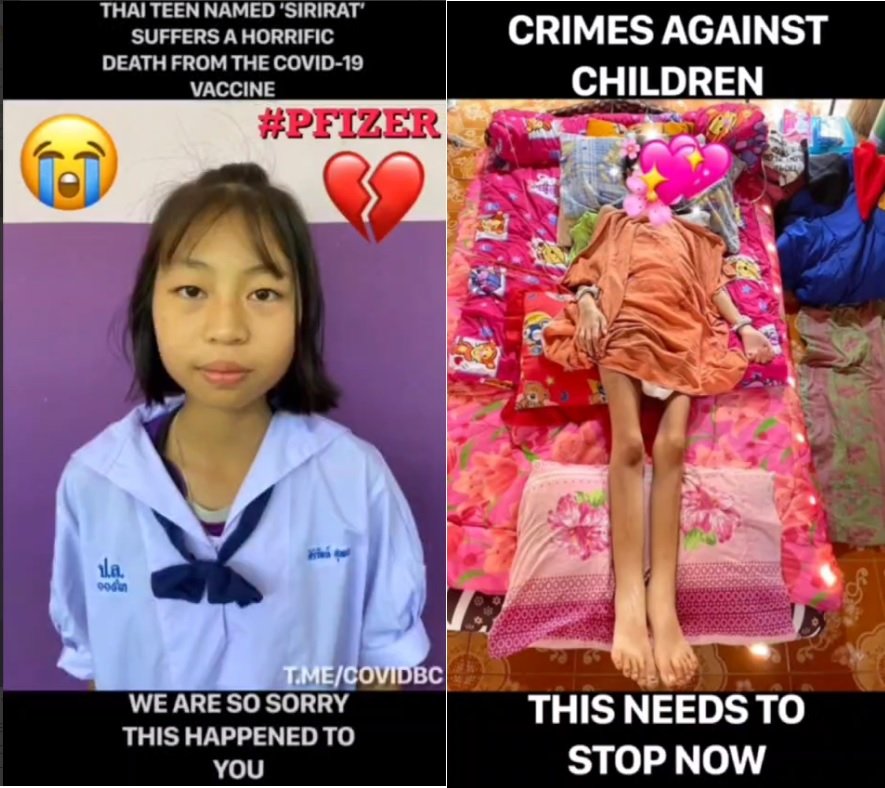 Previous stories on children who have died or suffered from COVID-19 vaccines.
Comment on this article at HealthImpactNews.com.
See Also: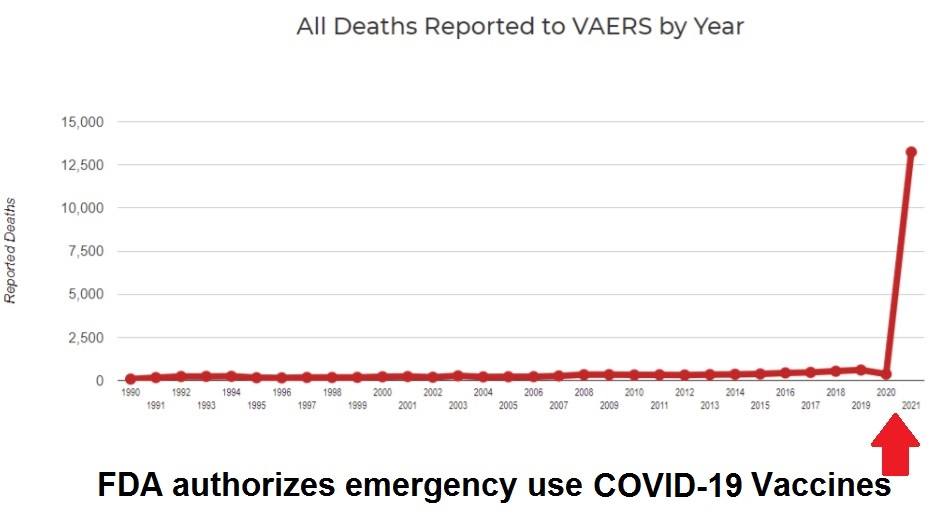 COVID-19 "Vaccine" Casualties List