Comments by Brian Shilhavy
Editor, Health Impact News
Richard Rowe was an outspoken critic of "anti-vaxxers," mistakenly believing that they were stupid and uninformed. When he addressed them, he stated "I am probably the smartest person you know, and I spent 8 months analyzing this thing."
He blamed "anti-vaxxers" for causing suffering and death to others, and wrote:
If you're an anti mask anti-vaxxer, I DO NOT CARE what happens to you. And I don't care why you believed it. Other people's lies take root in the lies we tell ourselves.
Mr. Rowe was a truck driver, mechanic, carpenter, and general contractor who lived in Florida. He ran for election to the Florida House of Representatives to represent District 23.
Mr. Rowe also ran for election to the U.S. House to represent Florida's 3rd Congressional District.
Mr. Rowe took the first Pfizer shot on August 12, 2021, and the second one in September. He died on October 29, 2021 and was found in his home by neighbors.
Thanks to the COVID Vaccine Victims Telegram channel for capturing these screen shots from social media.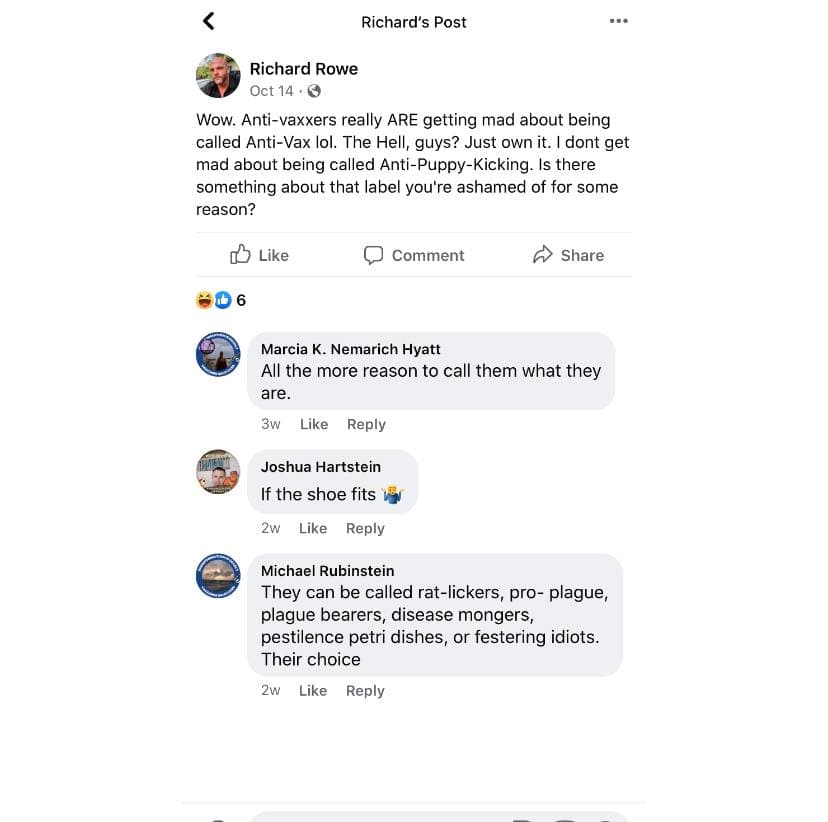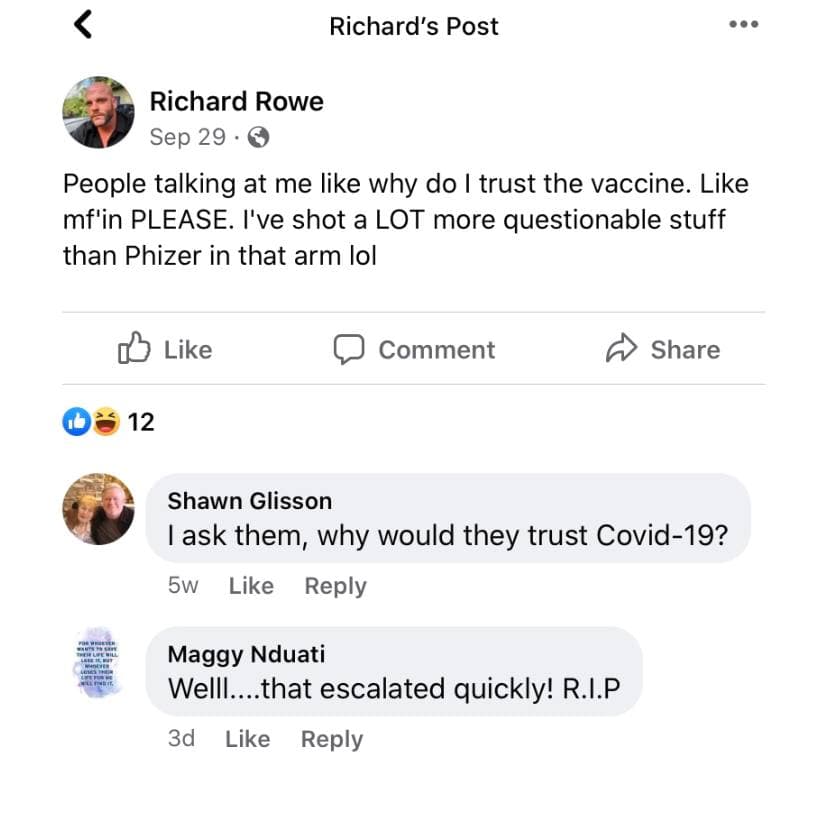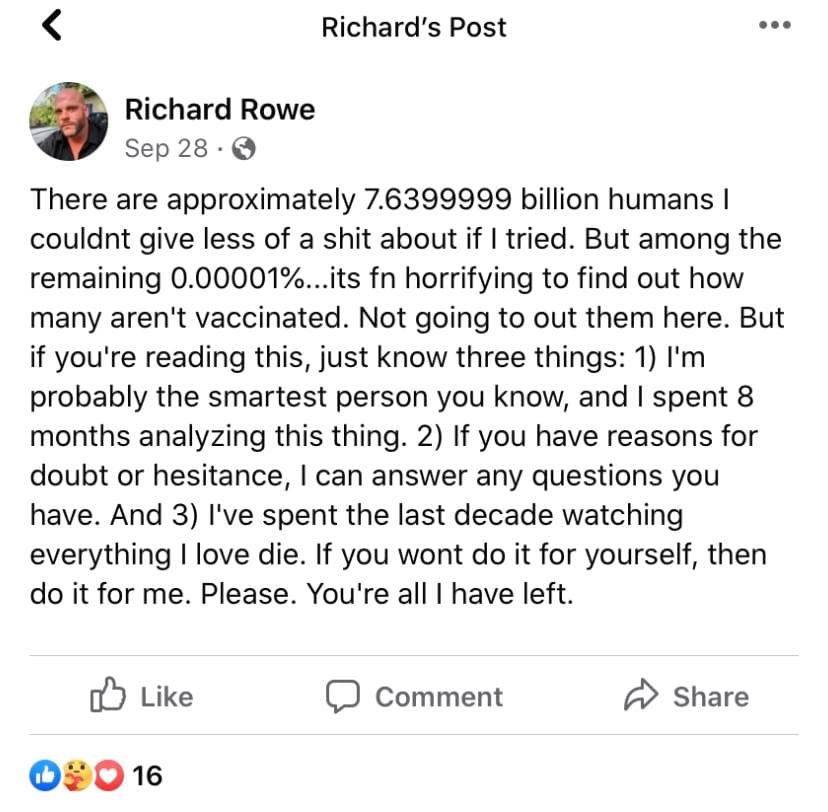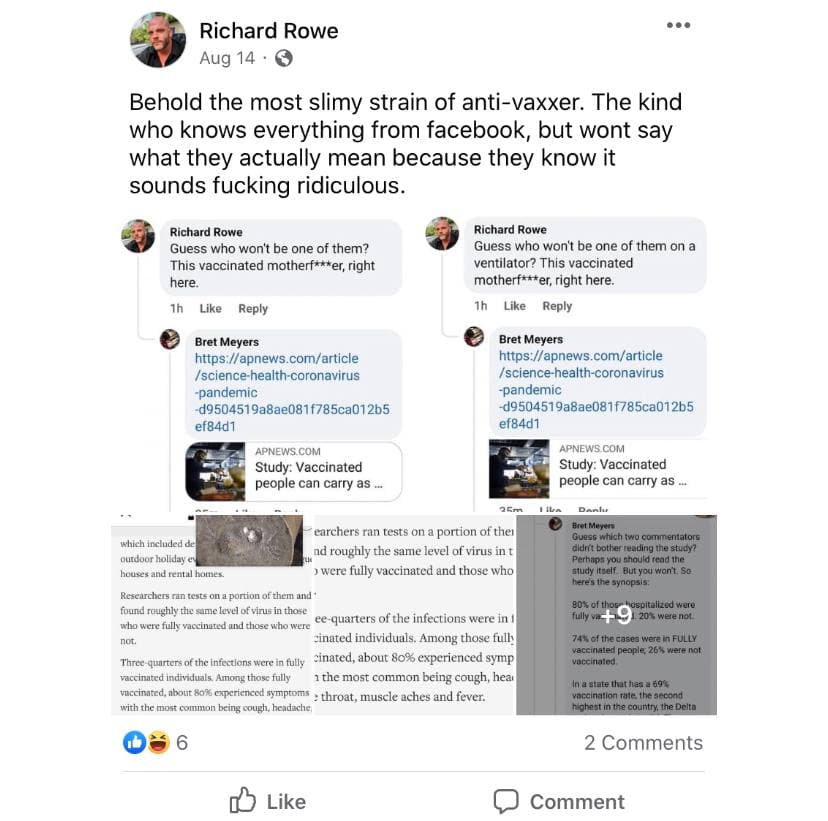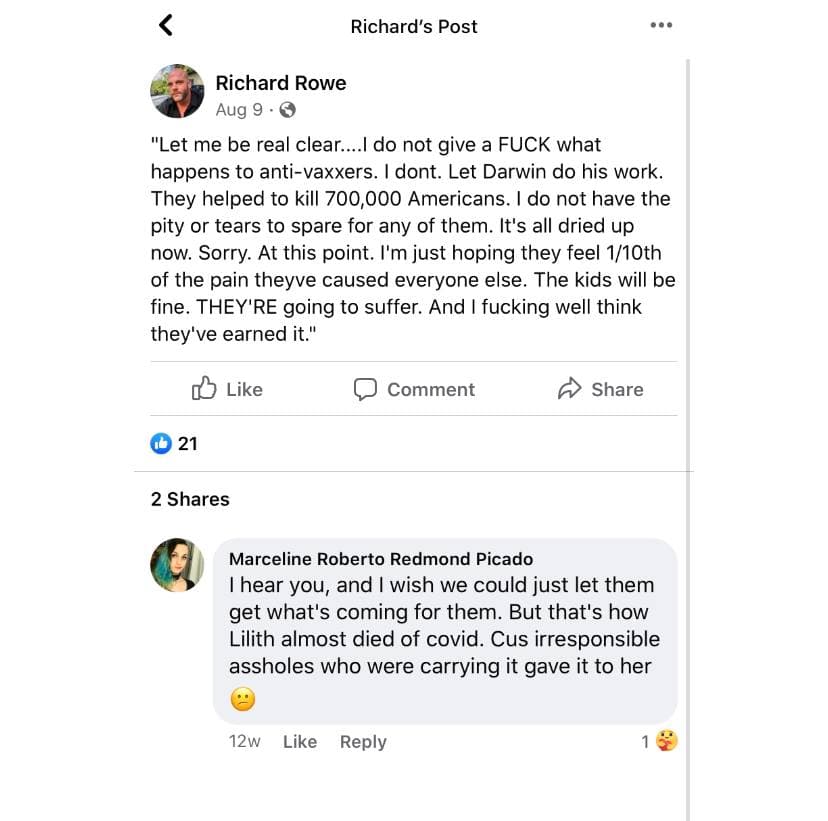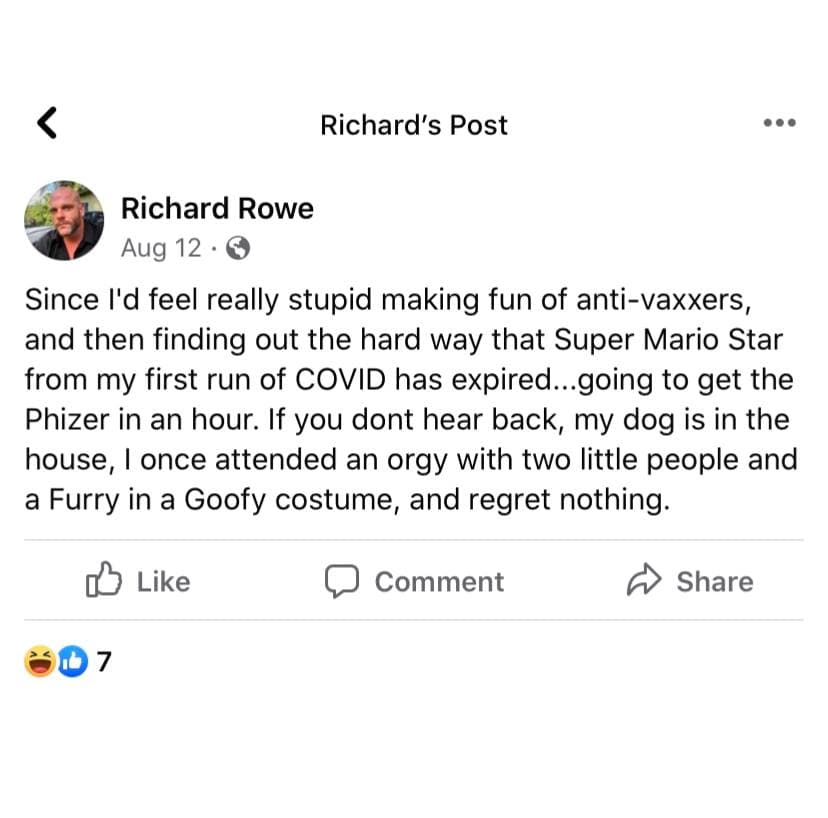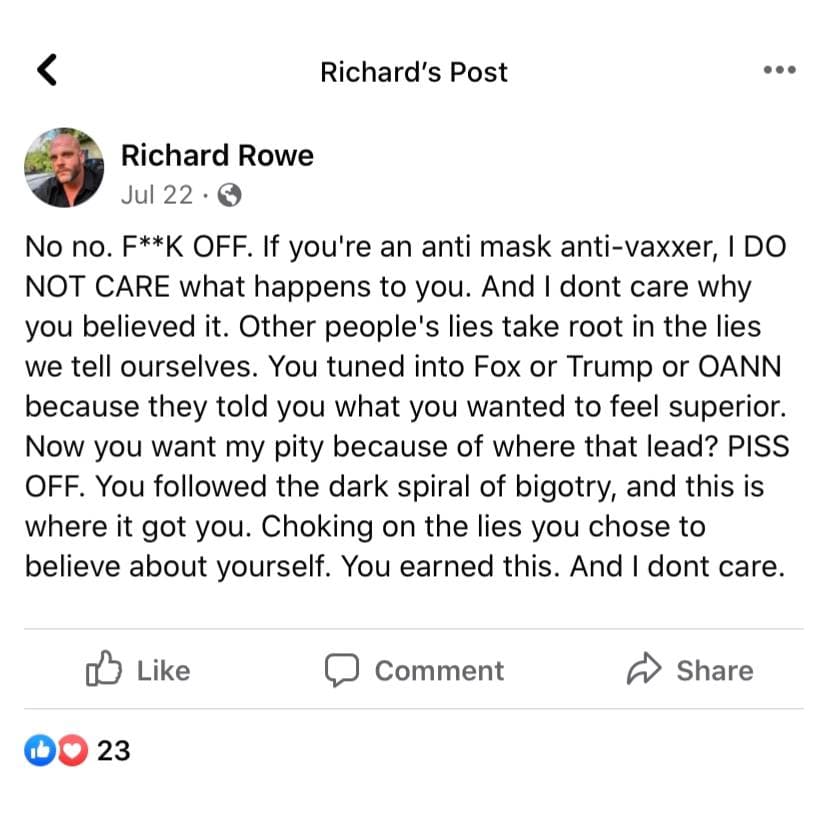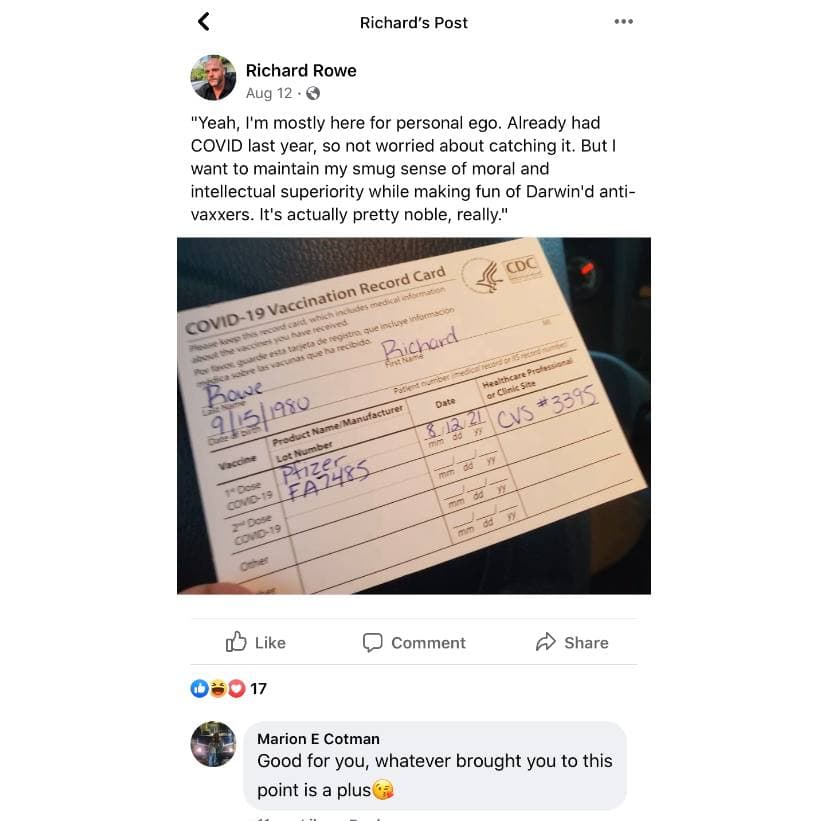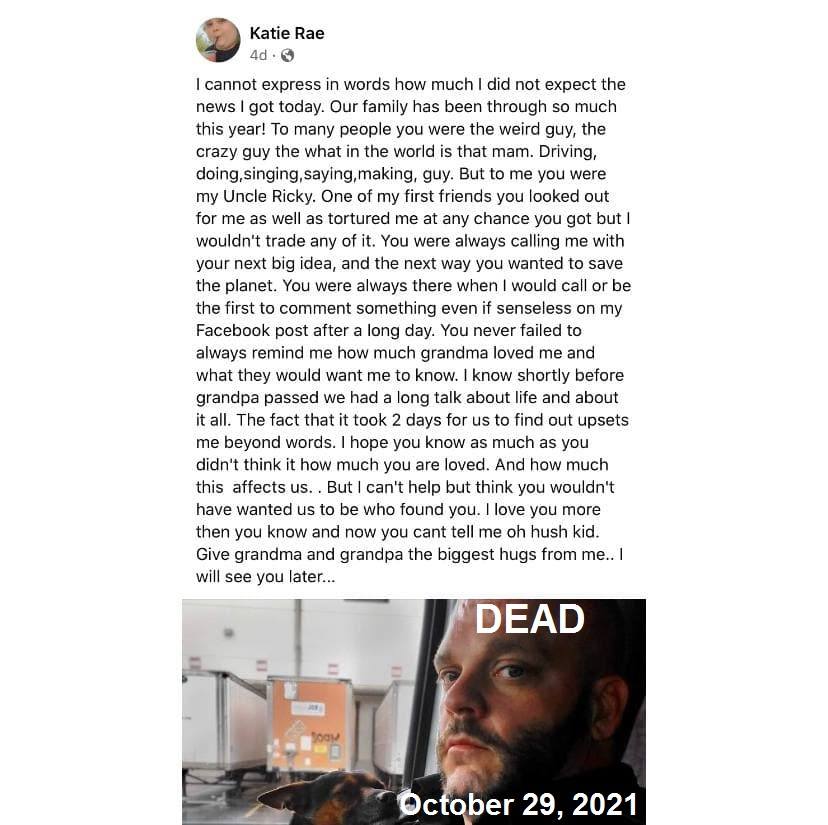 Comment on this article at HealthImpactNews.com.
See Also:

COVID-19 "Vaccine" Casualties List